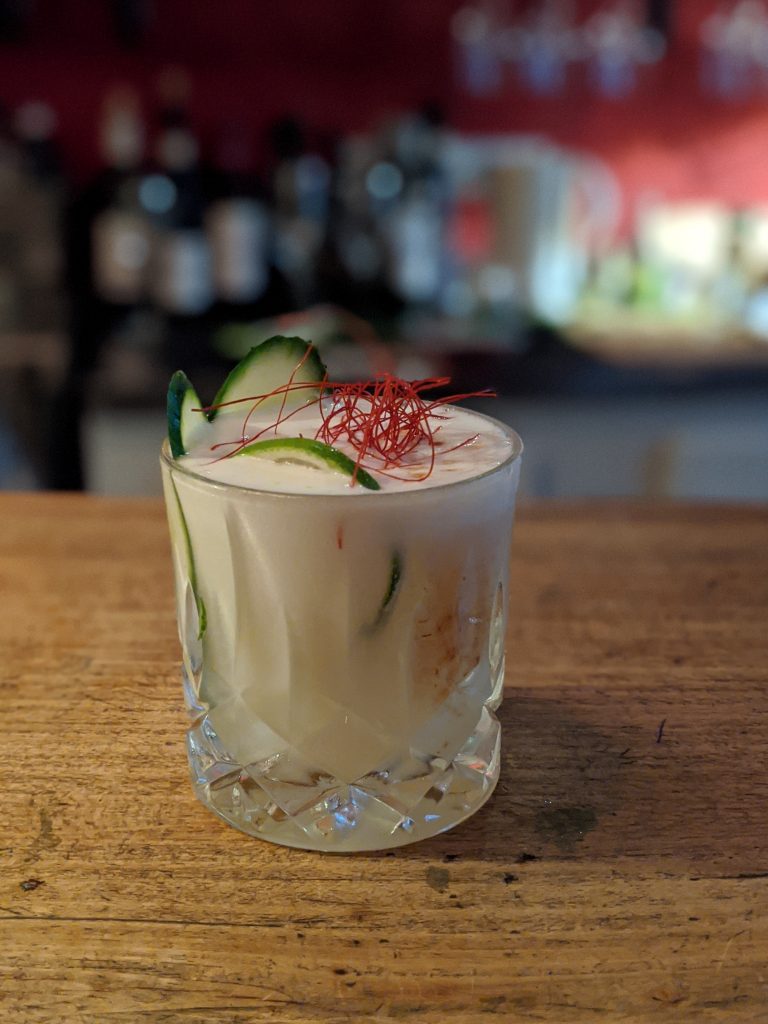 Smoky & Mezcal?
Spicy & Mouth-numbing?
Smooth & Melting?
Salty & Mouthwatering?
We'll let you decide why we called it the S&M, but this cocktail visits so many of your taste receptors – the smoked salt, the spicy dried chilli, the smoky mezcal, the sourness of limes, oh and the smooth creamy foam coming from the aquafaba. This is one for those who like complex, almost savoury cocktails that will excite so many senses.
The Development…
If you know Myke, you'll know he likes smoky flavours (just ask him about his Bumbu Spiced Rum smoked with cloves….), so when he discovered the delightfully smoked tequila, Mezcal, he was a happy cocktail creator.
With a new understanding, and love, of sours under his belt, he set to work creating what would be called the S&M. A Mezcal Sour is an absolute delight, but Myke wanted more…so using the inspiration of lime, Mezcal and agave, he introduced some spice to the drink – the bird's eye chilli.
So, the twist on a Mezcal sour was developing, and to take the edge off the spice Myke added one of his favourite cocktail ingredients – aquafaba. Not heard of it? It's the vegan version of egg white (a common addition to sours) and creates the foam on top.
The drink was almost complete – just the garnish to work on. Rob and Myke decided on cucumber for coolness in the drink, and the red paprika strands were added both for colour and aroma. A few drops of chipotle Tabasco sauce and the drink is complete…have you ordered yours yet?